How to offer safe and secure WiFi to your Airbnb guests while keeping your home network safe?
The WiFiMax Airbnb router is the perfect plug & play solution to offer wifi to your guests. Isolate their devices from your network and deny them to access any computer or device on your home network.
WiFiMax AirBnB WiFi Router is the perfect airbnb wifi solution. Safe browsing, protecting your home network and available as a pre-configured ready to use out of the box solution. With WiFiMax, not only can you offer your guests WiFi, you can use collected customer data to run automated marketing campaigns enticing your Airbnb guests to come back. And safety? Because WiFiMax uses email addresses to authenticate users, you'll have an instant, easy to access record of everyone who's ever used your WiFi.
How to get your WiFiMax Airbnb WiFi Router
Order it online
Place an order for your WiFiMax Airbnb wifi router. We'll configure it for you to be ready as plug & play and courier to you asap
Plug & Play Simple Installation
When you receive your router, just follow the 2 easy steeps to get it up and running in less than 30 seconds. The router is cloud managed and monitored. In case you require any changes in the future you can easily do that remotely or you can ask us to do it for you (IT support included).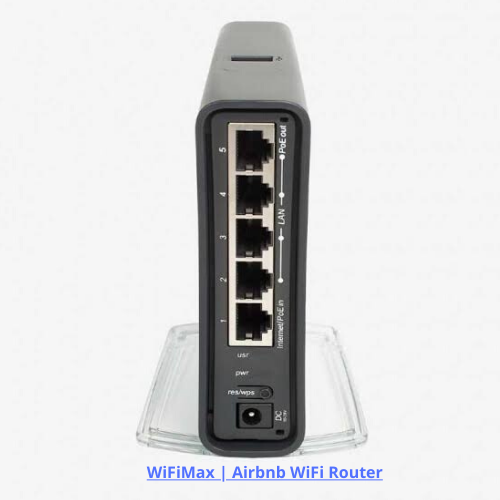 Simple installation
Router is delivered pre-configured, plug & play. Just plug it in to your home modem and the guest wifi is on.
Excellent WiFi Signal for your guests
It is ideal to place the router in the guest flat. In this way, you will deliver the best wifi signal to your guests. Use an ethernet cable to connect the router to your existing modem
Secure WiFi Network for your guests
Router will isolate the guest wifi network and offer maximum security for both guest network and your home network.
Collect guest and device information
Router will collect guest e-mail and device MAC address and you will have an instant, easy to access record of everyone who's ever used your WiFi.
Router Purchase: $ 199.00 | Monthly Fee: $ 10.00
Ongoing Technical Support, Cloud Portal and Security is included | No contract or other commitments required