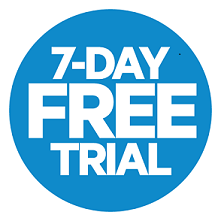 7 days Free Trial before you buy your new WiFi
If you already have spent too much on your home WiFi, buying all sorts of extenders and boosters and still have bad WiFi, maybe it is time you test our WiFi before you decide if you want it or not. No need to buy it if you don't like it.
We come to you and install a WiFi Solution that you can test for 1 week before you pay for it, to make sure it delivers the perfect WiFi you need.
Test it, Like it, then buy it.
If, after 1 week you are not satisfied with our WiFi system, then we will remove it from your property and no charge of any kind will apply. Only buy it if you like it.
Call Now 021 121 8957 to talk directly to a WiFi specialist.
E-mail: info@wifimax.nz for your 1 week Free WiFi Trial.