Event 4G Internet and WiFi Kit [PRO]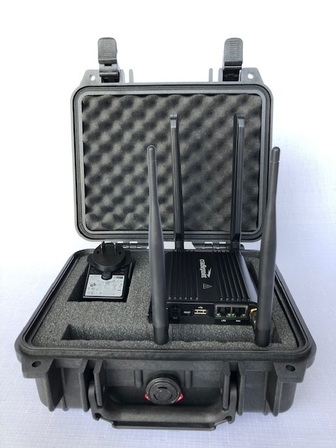 Compact Kit that includes a Plug & Play WiFi System in the NZ 4G Network. Router is a commercial grade Cradlepoint COR-IBR900. Highly reliable, commercial rated solution that you can trust to deliver quality Internet & WiFi to your event. Delivered in a tough, rugged IP67 rated carry case. Allows immediate access to internet and WiFi. 
Ready to use out of the box. Just plug it in and it's reday to go. Supports highly configurable Hotspot for public WiFi. 
Delivers Single band 2.4 Ghz WiFi and 1 x Ethernet cable connection.
Supports up to 50  WiFi users.
Delivers Dual band 2.4/5 Ghz WiFi and 1 x Ethernet cable connection.
Price Includes 100 GB data at full 4G speed.
Unlimited data (after first 100 GB) at 1.2 mbps.
Captive portal configuration, user management, data usage management, if required, is included in the rental price. 
Delivers Dual Band WiFi 802.11ac
Also 1 x Ethernet (LAN) Port available on router